Top 10 Tips for Cleaning During Quarantine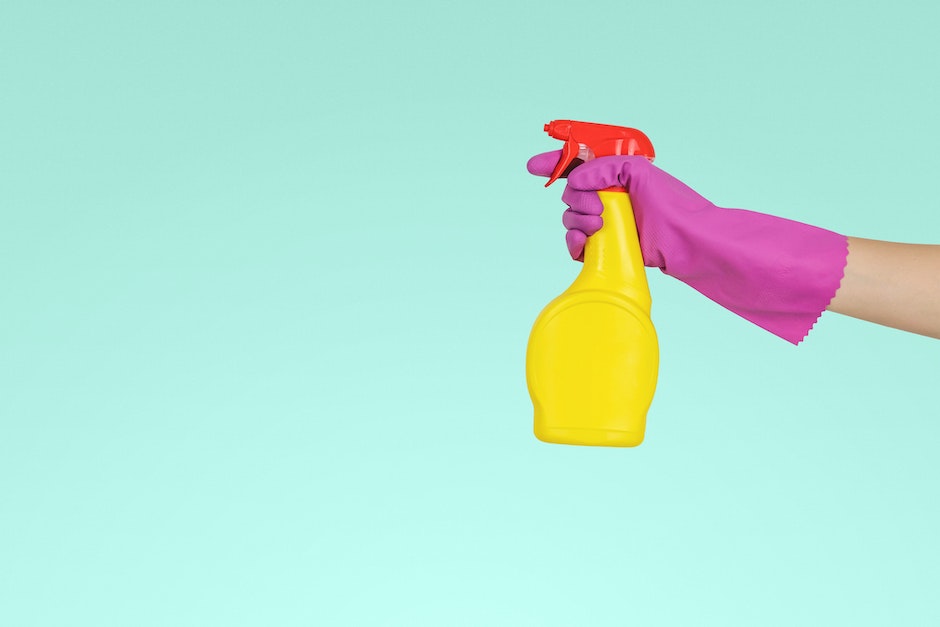 Use these tips to spruce up your house cleaning.
---
We're all spending more time in our home than normal as we continue to quarantine due to COVID-19. Like most people, I'm sure your home is starting to look a little dirtier than normal as well. We've collected some tips and tricks to help you keep a safe & clean home during quarantine.
1. Stay Organized
In order to clean efficiently it's important to stay organized. We recommend gathering all of the cleaning supplies you use in a single caddy to make it easier. Go ahead and gather your supplies and tools before you begin, so you don't have to stop what you're doing to find that certain grout brush.
2. Work Top to Bottom
Having to re-clean something that you have already cleaned is no fun. That's why at Klassy Klean we always work from the top to the bottom. For example, in your bathroom we recommend dusting your light fixtures and cleaning your mirrors before you clean your sink. This way dirt and dust doesn't fall into your already cleaned sink.
3. Clean Before You Disinfect
We're all concerned with making sure that our surfaces are not only clean, but safe and disinfected from the Coronavirus and other germs. And while there are a number of disinfectants available, did you know that they work best on a clean surface? It's very important to clean all surfaces of dirt and grime before disinfecting. Cleaning will remove loose soils that hide germs since disinfecting only kills germs on the surface. That is why Klassy Klean always disinfects after we have cleaned your surfaces.
4. Know Your Chemicals
It would be great if there was one chemical that could do it all. While there are many chemicals that clean multiple surfaces it's important to know when and where to use certain cleaners to get the best results. The same neutral cleaner that you use on your kitchen counter may not have enough punch to effectively clean soap scum or mildew from your shower walls.
5. Use a Variety of Rags & Tools, and Keep a Steady Supply
In the same way that one cleaning product can't do it all, the right tools will make the job quicker and produce better results. Keep a separate rag just for furniture polish, the same qualities that make it great for protecting your wood furniture make it a nightmare on glass. An old toothbrush will make those nooks and crannies around your sink faucet a breeze. And you can clean a toilet with the rag you already used on the bathroom sink, but never the other way around. Once you clean a toilet that rag is done; it needs to be laundered with bleach before it is safe to use again.
6. Stay Focused
It's easy to get distracted while cleaning and want to jump to the next area before finishing a room. However, this will just make it take longer, and you're more likely to miss things. Stay focused and clean one entire wall before moving to the next.
7. Prep Your Area
Go ahead and spend a moment getting your area ready to clean before you begin. Remove any clutter and pull out any trash cans, rugs, and bulky items from the room as your first step. This small step will save you loads of time in the end.
8. Don't Forget the Bottom
Don't just dust the tops of items. Dust can hide on the back and bottom of picture frames, kitchen gadgets, and other items in your home. Make sure to dust the entire object and wipe underneath to keep that dust from recirculating.
9. Stay on Top of It
An ounce of prevention is worth a pound of cure. Dirt and grime is much easier to clean before it has time to build up. Staying on top of your cleaning with a frequent schedule is the best way turn cleaning from a time consuming chore into a quick task.
10. Hire a Cleaning Service
Of course we had to suggest this tip, right? By the far the easiest and most effective way to keep your home clean is to hire a professional. Our teams can tackle your cleaning needs with ease leaving you more time to focus on the important things. Whether that be your next zoom call or trying to help your kids stay on top of their school work.
We have always worked hard to remove the headache from cleaning, and that includes the process of getting a quote. Use our online tool below and get a price in less than 5 minutes.
Stay healthy, wash your hands, and use these tips to help your home sparkle even during quarantine.